We all know how
auto repair
is not cheap. That's why it's very tempting to fix your car yourself. There are YouTube videos and forums all over the Internet claiming to give you "correct" information on how to fix your car all by yourself.
Even if you have the correct information, you probably don't have the expensive, special tools that a lot of cars require to fix it correctly.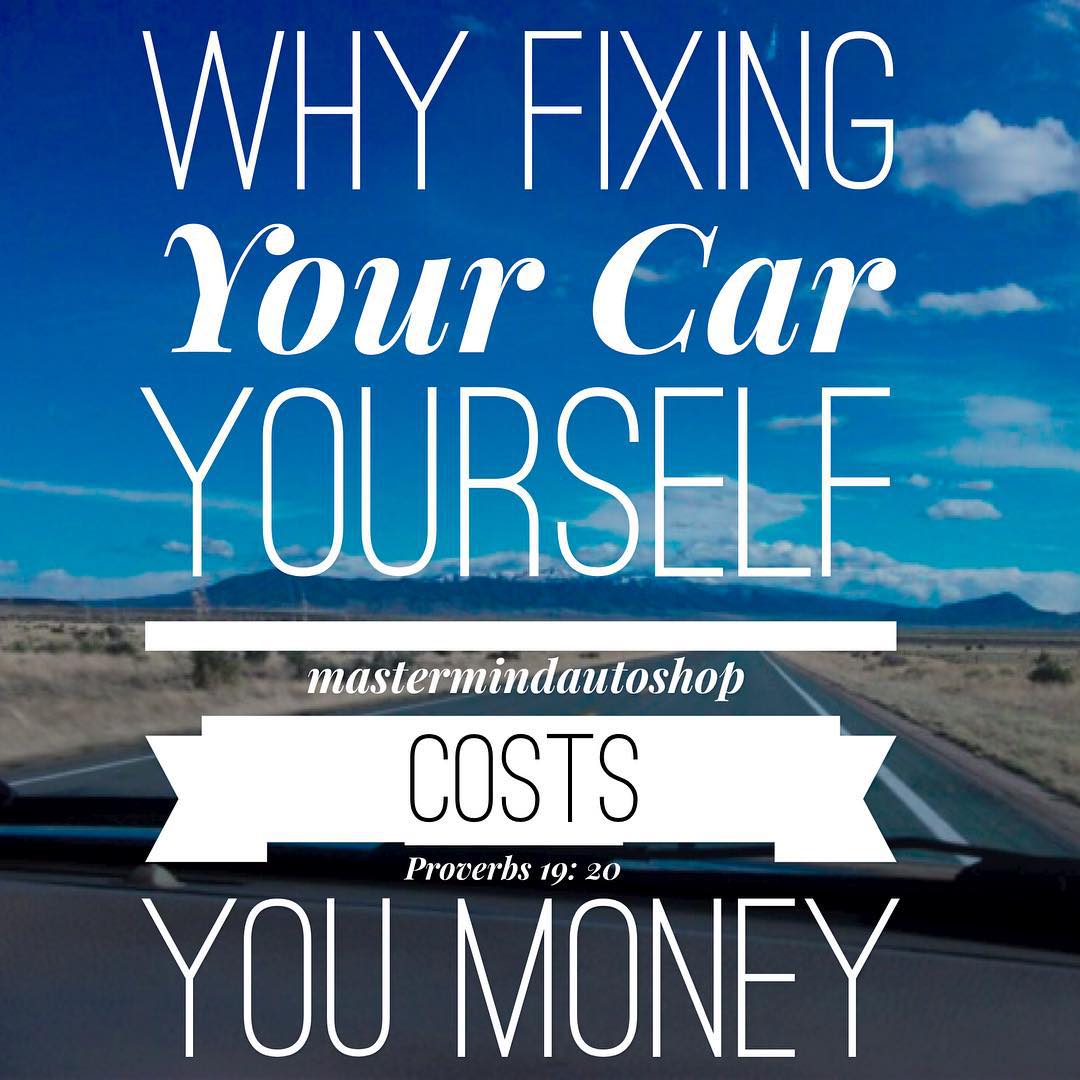 Fixing your car yourself is a lot like playing a slot machine.
If you're lucky you'll get three cherries and save a ton of money. But, usually what happens is you get three lemons and that slot machine reaches out and grabs your wallet for much more than you would've paid a
qualified mechanic
to fix your car in the first place.
It's a lot easier knowing what to do, then what not to do.
That's why we won't always be able to help you if you've completed a job and still have problems. We don't know what you've done and what you forgot to do. We also don't know what parts you forgot to include or bolts you forgot to tighten.
Fixing your car yourself is like playing a slot machine.
We had a potential customer call this week with a 2006 Mazda 3 who had changed his own timing chain. He was now getting multiple engine codes coming from his ECM. Because of the complex nature of this engine
AND
the special tools required
AND
one time use parts that must be replaced when doing this repair, we told this customer we could not help him. Unfortunately, now this person is in quite a pickle because (as he admitted to us) not even the dealer will work on this vehicle.
2006 Mazda 3
If you do decide to fix your own vehicle, please make sure you are able to successfully complete it.
Changing your own battery or a fan belt is one thing, but attempting a major repair without the special tools or more importantly the knowledge to do it can costs you way more than you could be saving.
Listen to advice and accept instruction, that you may gain wisdom in the future. Proverbs 19:20
Happy Friday!