Do you know who is working on your car?
Do you even get to talk to the mechanic?
Do you want to go to some no name shop with no reputation?
Do you want to go to a big corporate shop
with a bad reputation where you are treated like a number?
The answers most people would give to these questions are no.
If you want a personalized auto repair service experience, the way it should be, where you get to work directly with the mechanic who is servicing your vehicle - come to Mastermind Enterprises.
At
Mastermind Enterprises Auto Repair Shop in Denver,
we give you the personal touch - you get to speak directly with the ASE Master Certified Technician that will be servicing your vehicle. Never again wonder who will be working on your car, what type of person they are or what their qualification level is.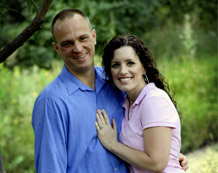 Come to Mastermind Enterprises, know the mechanic working on your car and support your local family owned and operated auto repair shop in Denver.
Get the highest quality repairs, complete honesty and better prices. No guesswork and no trainees.
You only get the best at Mastermind Enterprises!
Bring the Family - Children Welcome!
Here are some testimonials from some of our great customers.
Experience Mastermind Enterprises difference!